Updated May 2023:
There is now a finished pilot for a "Sam Pocker's Magic Banana" cartoon TV show. It's been shown at some open screen nights in L.A. including Open Screen LA and The Great Film Club to generally positive reactions.
As of this writing, the fastfoodlegend TikTok page has surpassed 17 billion views.
There is now an actual fastfoodlegend restaurant. If you're in L.A. you can order here.
There are posters being designed and printed:
https://www.instagram.com/p/CqzObTUL1wx/
https://www.instagram.com/p/CsupjvSLQT_/
https://www.instagram.com/p/CsmlMH9PYDA/
More are on the way, with the hopes of a gallery show sometime in the future.
There was a failed attempt at a podcast. One episode was produced. The guest was Tommy Chong of Cheech and Chong.
Sam released two more coloring books:
Black Friday Deals Coloring Book: Stress Inducing Designs of Shoppers Going Crazy Over Discounts and Deals At Retail On The Day After Thanksgiving
the fastfoodlegend coloring book: Legendary Designs of Hamburgers, Cheeseburgers, Burgers, French Fries, Fries and Sauces Like Ketchup, Mustard, and Mayo
Previous Update January 2022:
There are two detailed articles about Sam's work as a TikTok artist in the Los Angeles Times. The first is on the concept and methodology, and the second is about the financial aspect.
Sam's "Fast Food Legend" TikTok page has over 18 million views. There are T-Shirts, NFT artworks, and photographs for sale. There's also a virtual reality art gallery show of selected works on the AltspaceVR platform (to use with VR headsets such as the Meta Quest 2).
There has been a lot of new digital collage work posted on the sampockerofficial instagram account.
Sam's last single "TTMMWKM" (Produced by Darcy Boynton and John Porter of Roxy Music) continues to gain momentum slowly.
"Weekends With You" (feat. Kay Hanley) was recently played by Evan "Funk" Davies on WFMU right after Yo La Tengo's cover of The Cure's "Friday I'm In Love". Sam printed out the playlist and put it on his refrigerator next to the Matador Records tweet.
Due to supply chain shortages, all of the Sam Pocker's Magic Fruit products are now discontinued.
Older Updates:
Sam spends almost 20 hours a day working on his TikTok page. It has received over 15 million views. You can read about how it came into existence here.
He is also continuing to post new videos on Sam Pocker 360, a YouTube account where he creates videos in 360 VR 4K of Los Angeles locations such as the Cinerama Dome, The Hollywood Sign, Point Dume, Venice Beach, Will Rogers State beach, Venice Skatepark, Zuma Beach, Andy Kaufman's final home, Pacific Palisades, Venice Canals, Santa Monica City Hall, Grand Central Market, Chinatown, Huntington Library and Gardens, Angels Flight Railway, Cakeland Gallery, Pershing Square, Beverly Hils, Hollywood Forever, El Coyote Cafe, SoFi Stadium, The Last Bookstore, Grammy Museum, Mitla Cafe in San Bernadino, Alex Theater in Glendale, Melrose Shopping District, Million Dolar Theater, The Grove, Cabazon Dinosaurs, Wigwam Motel in San Bernadino, First Original McDonald's Museum in San Bernadino, Butterfly Pavilion, Greystone Mansion, Getty Center, Natural History Museum, Mel's Drive In, Exposition Park Rose Garden, Rodeo Drive, Melrose Trading Post, Paradise Cove, Schindler House, Wende Museum, Velaslavasay Panoram, Los Angeles Craft and Folk Art Museum, Karate Kid Filming Locations, Hammer Museum, Sunset Boulevard, Disneyland, Sunset Strip, Olvera Street, Union Station, Descanso Gardens, Little Tokyo, Getty Villa, Graumans Chinese Theater, Binoculars Building, El Capitan Theater, 3rd Street Promenade in Santa Monica, Hollywood & Highland, Avenue 26 Taco Stand, Griffith Park, Back to The Future filming locations, and many others. Use a VR headset for the best experience, otherwise the YouTube app on your phone with Google Cardboard.
Older Updates:
Sam's first coloring book "Sam Pocker's #1 Best Adult Coloring Book Near Me" has been released and is available on Amazon.
Described as "the poorly received dark album that garners a cult following in later years", Sam's new album "get dark" was released on October 19th.

Since the start of the shutdown in March 2020, Sam has made over 30 YouTube videos which include original songs, songwriting tutorials, a guided tour of the Metropolitan Museum of Art, a deepfake NPR Tiny Desk Concert, a deepfake Amoeba Music "What's In My Bag?" episode, and a variety of other subjects.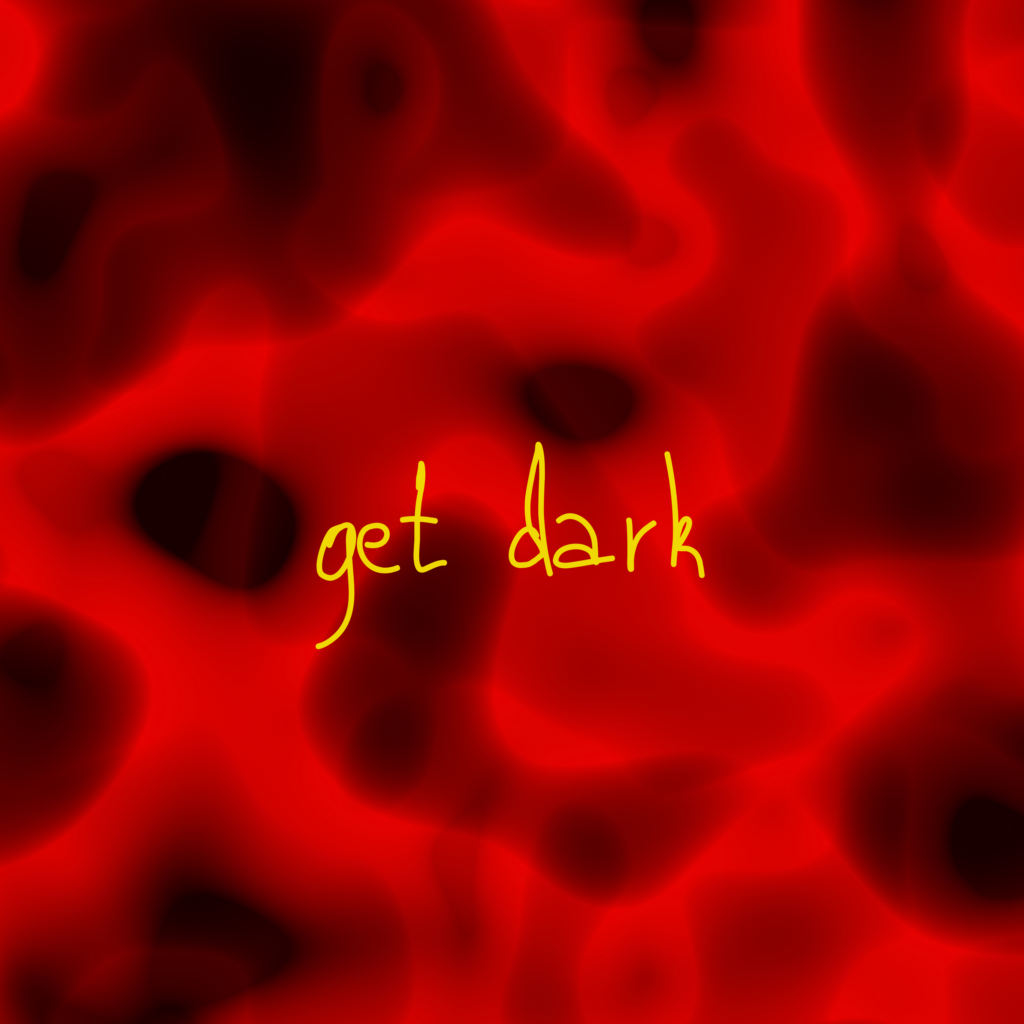 You can watch all of his latest videos here.
He has also launched a brand of healthy snacks which you can purchase via the store page.
Watch the promotional video for "Sam Pocker's Magic Mango":